About Me
---
Charles Harwood — Gold Coast Freelance Web Developer
With vast experience in the digital industry and skills across the latest web development technologies, I can work with you to create a beautiful, functional, optimised website or app no matter your budget.
As a Gold Coast local freelance developer, I can provide a high-quality product with lower overheads and expenses, meaning you always get more for your dollar.
What I do
Web Design
I work closely with you to design a professional, user-friendly, responsive website or application that best reflects your business and brand. For larger projects, I work alongside a hand-picked selection of highly skilled partner UX and UI designers to achieve the best possible results.
Web Development
Using cutting-edge technologies and the latest development techniques, languages and frameworks, I will bring your design to life, focusing on blazing-fast performance while providing intuitive and memorable user experiences.
Web Hosting
I personally manage a network of private, dedicated, high-performance servers based right here in Australia on state-of-the-art distributed cloud infrastructure, enabling me to provide a massive bang for your buck while helping to support Australian businesses and products.
Digital Marketing
With my prior experience as a digital marketer, I can help you to manage marketing campaigns across a variety of mediums including social media, digital advertising, paid search marketing, email marketing and more to generate revenue for your business.
Search Engine Optimisation
Every website I develop comes with all best-practice search engine optimisations already handled as standard and I guarantee a 100/100 Google Lighthouse Audit Rating for SEO.
Technologies I love working with
JavaScript (ES6+) & TypeScript
CMS platforms I develop for
Key features included with all websites I build
Easy-to-use content management system
Media library & galleries
Social media integrations
Analytical & reporting tools
About Me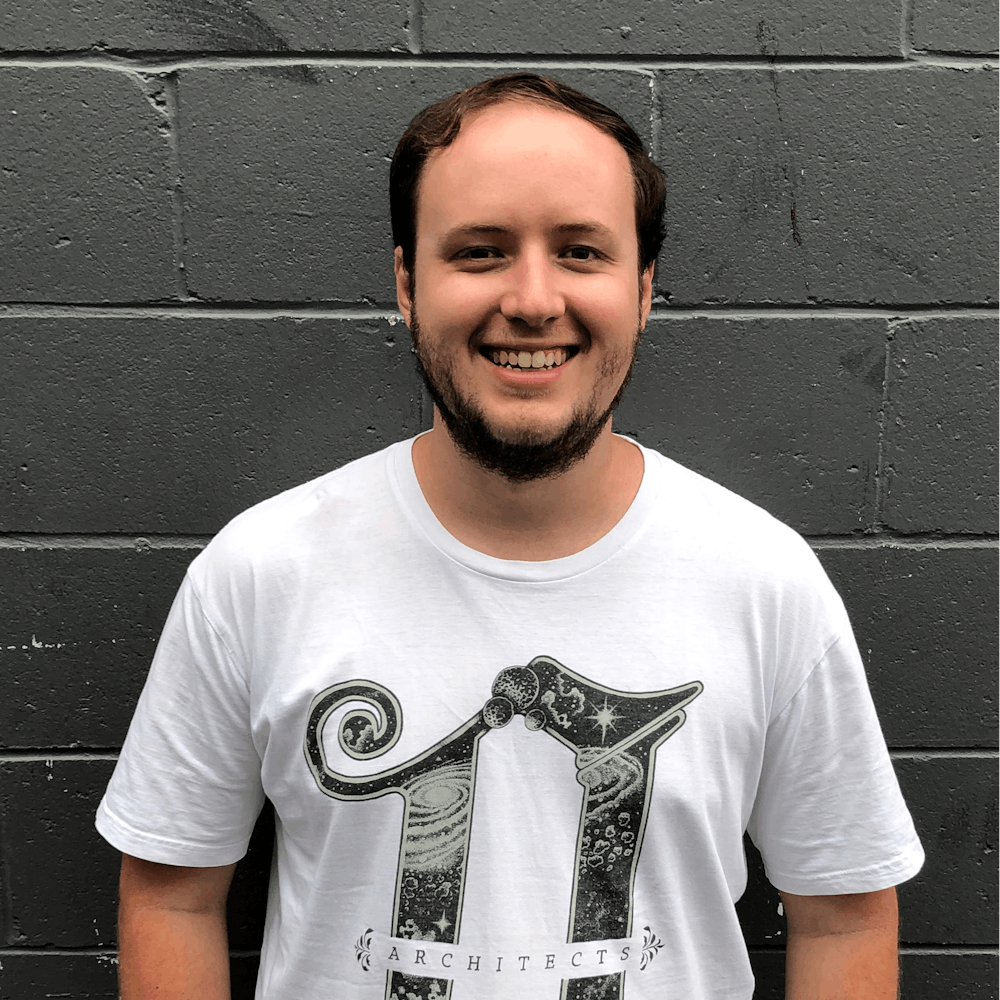 I am a web developer with significant and varied experience across the digital industry, including web design, development, content management, IT support and network administration, digital marketing and SEO.
Working in digital since 2010, I have managed and delivered hundreds of high-quality projects for major brands and enterprises including Village Roadshow Theme Parks, Gold Coast Airport, Queensland Treasury Department, BBC Worldwide, BBC Studios, Norco Foods, Mirvac Group, Citimark Properties, Daifuku Airport Technologies, Ardent Leisure, Palm Lake Group, Surf Life Saving Australia, Surf Life Saving Queensland, Gold Coast Tourism Corporation, Ipswich City Council, Bleach* Festival and HiSmile.
I am a father to two boys and love spending time with my family, listening to heavy metal music, playing the guitar and watching countless sci-fi movies.
Where I've worked
Jan 2022 - Now — Technical Lead at Entain (Ladbrokes / Neds)
May 2021 - Jan 2022 — Software Developer at Entain (Ladbrokes / Neds)
Oct 2020 - May 2021 — Lead Front End Software Engineer at CareLynx
Aug 2016 - Oct 2020 — Front End Web Developer at Guerrilla
Jan-Jul 2016 — Digital & Web Development Manager at HiSmile
2015 - 2016 — Digital Marketing Coordinator at Gold Coast Tourism Corporation
2013 - 2015 — State Information Systems Coordinator at Surf Life Saving Queensland
2010 - 2013 — National IT Support Officer at Surf Life Saving Australia
My skills and expertise
Day to day I'm developing with the following technologies:
ReactJS, React Native, NodeJS, JavaScript (ES6+), TypeScript, GraphQL, REST APIs, JSON, Swift, Objective-C, Java, PHP, XML, XSLT, Ruby, Yaml, C# Razor, SASS, HTML5, CSS3, MySQL, MariaDB, PostgreSQL, NoSQL, MongoDB, Mongo Atlas, AWS, Google Cloud Platform, Azure, Git (GitHub, BitBucket, GitLab, Azure DevOps), Gulp, Grunt, NPM, Yarn, Vagrant, Laravel & Homestead, Webpack, Zsh/Bash
Open-Source Contributions
As an avid user of open-source software and supporter of the Open Source Initiative, I give back to the global developer community through contributions to a number of open-source projects, including:
WordPress Core — open source software you can use to create a beautiful website, blog, or app. Used by over 35% of the entire web.
Better REST Endpoints — a WordPress plugin that serves up slimmer WP REST API endpoints.
next-page-transitions — simple and customisable page transitions for Next.js apps.
Headless WP Starter — a free, zero-to-hero toolkit for engineers and product tinkerers who want to try out headless WordPress on their own computer with minimal effort.
What I've been listening to
Music is a huge part of who I am and my best code is written with headphones on and the volume up. These are the songs I can't get enough of right now.